Choosing the Right Particle Size Analyzer for Your Lab  
Particle size analysis is a critical component of many scientific research projects. By measuring the characteristics and morphology of particulate material, researchers can gain valuable insights into the structure and properties of chemical materials. Despite its importance, choosing the right particle size analyzer can be an overwhelming task for any laboratory manager or scientist. With an abundance of particle measurement technologies to choose from–including laser diffraction, dynamic light scattering, Sedimentation Field Flow Fractionation, Coulter Counter technique and more–make sure you select an instrument with all the features necessary to meet your current needs—as well as those in the future—is no small feat! In this blog post we will discuss some important considerations when selecting a suitable particle size analyzer for your lab.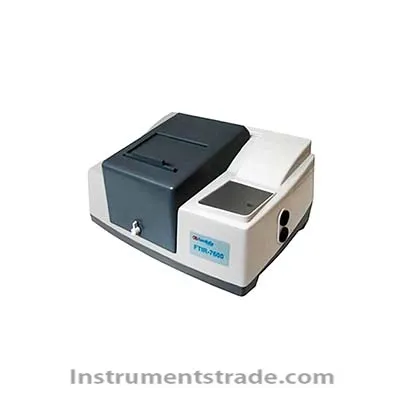 Key Factors to Consider When Choosing a Particle Size Analyzer
Choosing the right particle size analyzer can be a daunting task, especially with the numerous options available in the market today. However, some key factors need to be considered when making this crucial decision to ensure that you get a device that meets your specific needs. One of the essential factors to consider is the sample type you intend to analyze. For instance, while some analyzers are designed for dry powders and liquid suspensions, others are optimized for particular particle shapes like fibers or emulsions. Other factors to think about include size range, measurement speed, accuracy, and reproducibility. By understanding these and other critical factors, you can make an informed decision that will ensure your particle size analysis is efficient, effective and provides reliable results.

Comparison Between Different Types of Analytical Instruments
Analytical instruments are designed to give scientists the ability to explore and analyze the very building blocks of our world. By detecting and measuring the properties of elements and materials, they provide an in-depth understanding of their composition. There are many different types of analytical instruments available, each with its pros and cons. For example, mass spectrometers are excellent at identifying chemical compounds, while X-ray diffraction instruments are used to analyze crystal structures. It's important to choose the right instrument for the job, as each one has a unique set of capabilities and limitations. By comparing these different types of analytical instruments, researchers can gain a broader understanding of the fundamental properties of the world around us.

Understanding Particle Size Analyzer's Specifications and Accuracy
Particle size analyzers are essential tools used in various industries to determine the size distribution of particles in a sample. The accuracy of these instruments depends on how well they meet the required specifications. Understanding the specifications of a particle size analyzer is crucial to ensure that you get accurate and reliable results. It is important to check for parameters such as resolution, range, and repeatability. While accuracy is an important factor to consider, it is also essential to note that particle size distribution plays a crucial role in many applications. Hence, understanding the workings of particle size analyzers and their specifications can help in selecting the right instrument for your needs.

All of the factors discussed above are critical components in selecting a particle size analyzer for various applications. The selection of an appropriate analytical instrument depends on the purpose of the experiment, the goal of the device, and achievable precision. It is vital to consider the uniqueness of the sample composition, its variety and quality when selecting a device. Furthermore, it is necessary to assess the accuracy and reliability of the instrument before purchase. With so many instruments available on the market it may be difficult to make an informed decision quickly without sufficient research and understanding. Understanding your project requirements and researching various options will ensure you make a wise decision when selecting an instrument for measuring particle size analysis. Therefore, by taking into account all of these key considerations you should be able to identify which particle size analyzer best meets your criteria, budget, and expectations and deliver solutions for your applications - now that's something worth investing in!